Everything You Should Know About Us:
Welcome to Al Saa Ladies Salon, located in the heart of Dubai, Al Nahda. where beauty and grace converge. Your oasis of beauty and rejuvenation awaits in this bustling city. Step into a world of pampering and transformation, where our dedicated team of skilled professionals is devoted to enhancing your natural beauty and boosting your confidence.
About Our salon in Dubai's Al Nahda area is designed with your comfort in mind, providing a serene and welcoming atmosphere that allows you to unwind and escape from the hustle and bustle of daily life. At Al Saa Ladies Salon, we believe in using high-quality products and the latest techniques to ensure exceptional results. Our commitment to excellence and attention to detail make every visit a delightful and unforgettable experience.
Check the Beautiful Interior of Al Saa:
Our dedicated team of skilled hairstylists, makeup artists, and beauty experts is committed to delivering exceptional experiences that leave you feeling confident and glamorous. With a keen eye for the latest trends and a genuine passion for creativity, we strive to transform your vision into reality. About Al Saa, we believe that every individual is unique, which is why we offer personalized consultations to ensure your desires are met with precision. Whether you're seeking a fresh haircut, a stunning makeover, or a relaxing spa treatment, our welcoming atmosphere and attention to detail create a haven of relaxation and rejuvenation.
Join us at Al Saa Ladies Salon in Dubai, Al Nahda, where beauty meets relaxation, and let us help you embrace your inner radiance. Step out with renewed confidence and a glowing smile, ready to take on the world with grace and style. Your beauty is our masterpiece.
Our Mission:
At Al Saa Beauty Ladies Salon, where we believe that beauty is an art and self-care is a priority. Our mission is to be the epitome of excellence and provide a haven of relaxation and rejuvenation in the beauty industry. We are dedicated to providing a welcoming and rejuvenating experience for our valued clients in Dubai's Al Nahda area. where every client can escape the hustle and bustle of everyday life and indulge in a moment of tranquility.
Our highly skilled professionals and passionate stylists, therapists, and artists, mission is to deliver top-notch services aim to enhance natural beauty, boost confidence, and foster a sense of inner radiance in every individual we serve.
From hair transformations that reflect your personality to spa treatments that pamper your body and soul,  that strive for excellence in every detail. We are together take one step forward to our mission to creating a warm and welcoming atmosphere, fostering connections, and helping you feel your best, inside and out.
Through personalized services, the use of premium products, and the latest techniques, we aspire to create a lasting impact on our clients' well-being and leave them feeling pampered, relaxed, and ready to conquer the world with grace and style.
"Join us on this journey of self-discovery and renewal at Al Saa Beauty Ladies Salon."
Our Goal:
At Al Saa Beauty Ladies Salon, our goal is to redefine your perception of beauty and self-care. We are dedicated to creating a space where innovation, skill, and creativity converge to provide you with exceptional salon experiences. Our mission is not just to transform your appearance, but to enhance your sense of confidence and well-being.
Through our talented team of stylists, therapists, and artists, we aim to set new standards in the industry by offering personalized services tailored to your unique preferences. Whether it's a stunning hair makeover, a rejuvenating spa session, or a comprehensive beauty treatment, we are committed to exceeding your expectations. Join us on this journey as we aspire to make each visit to Al Saa a moment of indulgence, empowerment, and self-discovery.
Philip Fernandezes
Hairdresser
A 20 year veteran in the beauty industry, Philip has worked in New York in shaping and cutting hair with a passion for dry-hair cutting.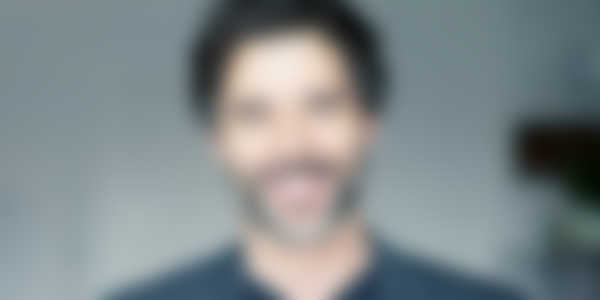 Gianni De Michel
Hair Stylist
He has displayed artistic talents at world renowned salons in London, Paris and Milan. In 90s he was personal stylist of Pamela Anderson.
Valentina Konig
Hair Coloring Technician
Trained under her aunt Victoria Konig's guidance and is an internationally acclaimed celebrity colouring technician.